North Metro Fire Rescue's new Station 61 is fully operational, the agency announced Saturday.
The new station, at Midway Boulevard and Laurel Street, is twice the size of the original Station 61, which was built in 1956.
The new building includes expanded living quarters, an additional vehicle bay, a more safe and efficient layout on one level, an enhanced ventilation system, a decontamination room and an improved alerting technology system, said Sara Farris, spokesperson for North Metro Fire Rescue District.
Station 61 Captain Jason Crownover gave a lot of feedback on the design of the 12,000-square-foot station, and oversaw a lot of move-in logistics.
"The response from our firefighters living at Station 61 has been very positive," Crownover said. "Not only is the new station beautiful to look at and live in, the additional space and new layout really make it a more comfortable space for our day-to-day operations. The overall flow is better, and the one-level living makes it much easier and safer for us."
The new building also includes a kitchen and workout room, he said.
"It's really something we are proud of, and we are grateful to our community for supporting the rebuild," Crownover said.
The original Station 61 building was demolished late last year.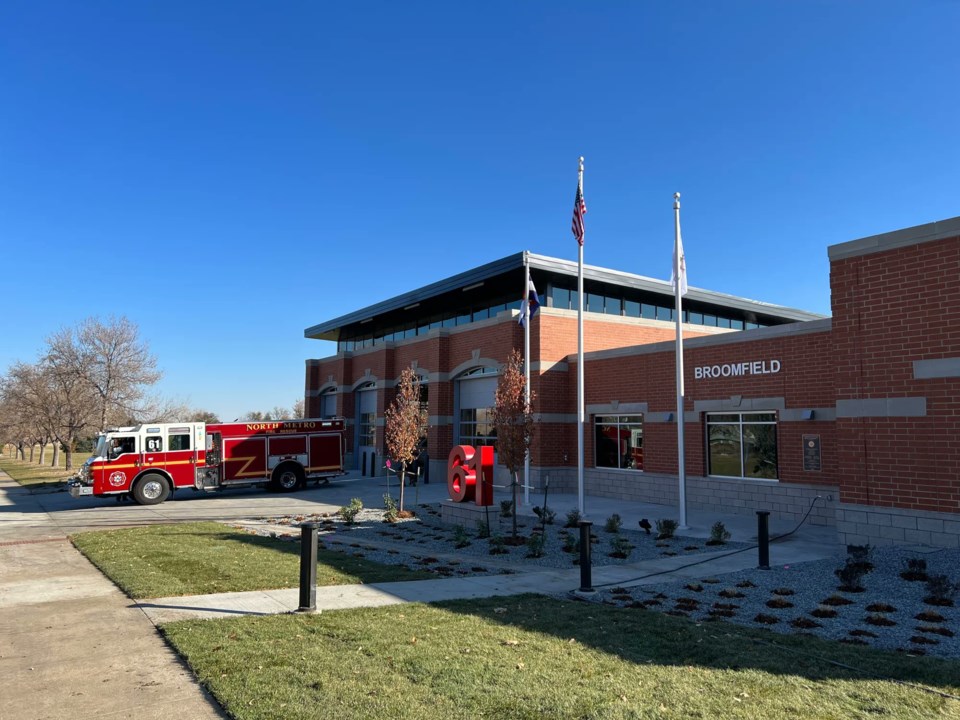 North Metro Fire Rescue Deputy Chief David Anderson oversaw the station rebuild.
"Station 61 has always been part of the heart of Broomfield, and we are happy to have this newly renovated station operating and serving the community again," Anderson said. "For our firefighters, it means more space, more comfort and more safety. For our community, it fulfills part of a promise we made to address the growth taking place in Broomfield."
The new station houses a battalion chief to oversee emergency operations and personnel in Broomfield, which will allow crews to get more resources to an emergency faster, Anderson said.
While the new station is fully operational, some aesthetic final touches are needed, Harris said. An open house for the new building will be held in 2023 when those final touches are complete, she explained.