​In Brief:
A small storm impacts Wednesday afternoon and evening, then mild until Friday.
Tuesday Update:
A front arrives in the afternoon Wednesday that will bring in snow showers for about 8 hours. Snowfall along I-25 should be in the trace to 1 inch area. The evening commute Wednesday may be a bit messy but not seriously impacted. (Figure 1 update)
We see another, very similar, shot of snow Friday. There is something interesting happening in the latter part of next week. A prolonged period of cold and snow. More on that later!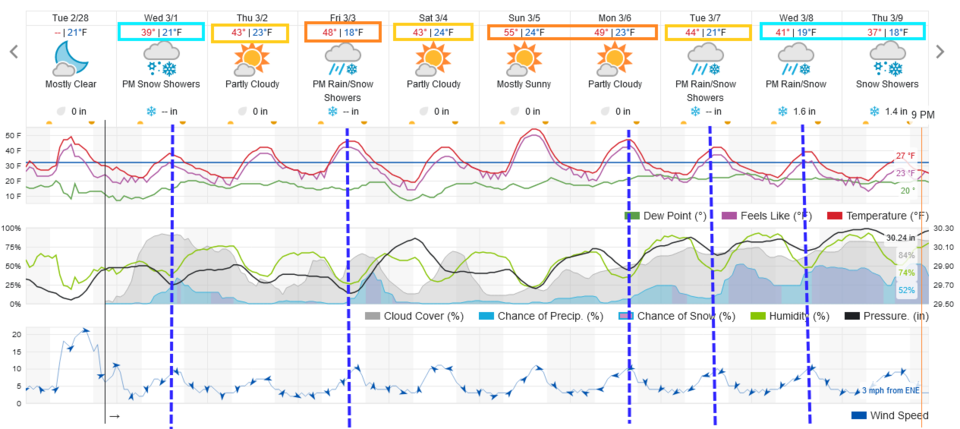 End Tuesday Update.
​
Forecast Discussion:
The upper air ridge returned and it is already beautiful along the Front Range (Figure 1). Snow is melting quickly again. Beautiful conditions will rule through Tuesday.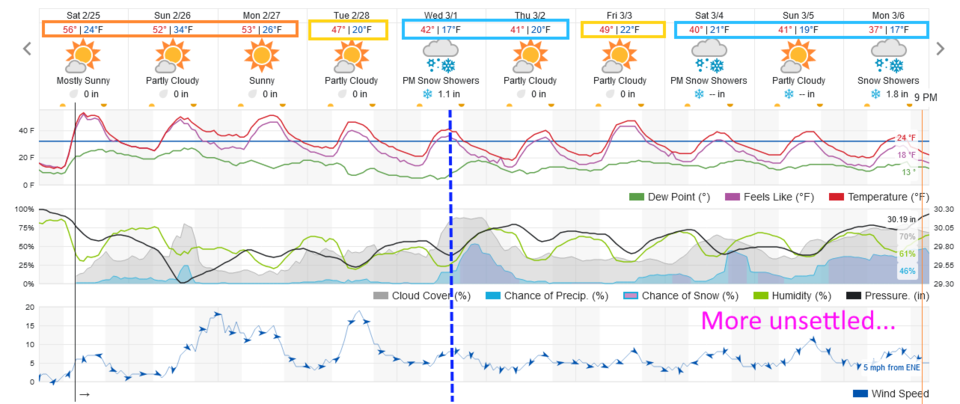 The Longer Range Forecast:
Our next trough approaches the state mid-week again (amazing timing, no? Figure 2). It looks good for another hit of snow on Wednesday into Thursday (Figure 3) but at this time is is a much smaller (and not very cold) system. The GFS, at this time, only give the I-25 folks about an inch of snow. The mountains and foothills to the west do better with 3-5 inches. We'll keep an eye on this system as it approaches.
In the very long term, there seems to be a shift to a more unsettled and cool period about 8-10 days out with frequent snow chances (Figure 1). We'll watch that as well!