NEWS RELEASE
COLORADO DEPARTMENT OF TRANSPORTATION
*************************
On Sunday, Sept. 25, the Colorado Department of Transportation, in conjunction with Ralph L. Wadsworth and SEMA Construction Inc., will begin emergency repairs to the Weld County Road 34 bridge over I-25, in Mead.
Work required for the emergency repairs will include reinforcing the internal steel structure and pouring concrete to reconstruct portions of the bridge girders damaged by an equipment impact earlier this year.
Initial traffic impacts will include:
The continued closure of eastbound traffic on the bridge.
Nighttime closures of the entire bridge. Westbound WCR 34 traffic will not be able to cross.
One-lane configuration of northbound I-25 at exit 245.

In order to secure a safe work zone under the bridge, I-25 traffic will be routed on the on- and off-ramps.

Overnight closure of movements from the frontage road onto I-25 at WCR 34.

Vehicles will still be able to exit from northbound I-25 to eastbound WCR 34 and northbound I-25 to the frontage road.
In approximately one week, weather pending, there will be a temporary full closure of the WCR 34 bridge over I-25 until girder concrete strength has been obtained. The estimated timeframe for this closure is two to three days. Detours will be in place.
The repairs are expected to be completed during the week of Oct. 16, at which time the bridge will reopen for eastbound and westbound traffic and function like it did before it was damaged.
Travel Impacts
Please visit the website, www.codot.gov/projects/north-i-25, for the most current travel updates.
Construction will typically take place Sunday through Thursday nights, 9 p.m. to 5 a.m., with nighttime closures of northbound I-25 detouring traffic to the exit 245 off-ramp and re-entering the northbound on-ramp.
Motorists should expect speed reductions to 55 mph, minor lane shifts, temporary concrete barriers and median bridge work. Motorists should also expect delays during the scheduled work hours. Work is expected to be completed in October 2022. Construction is weather-dependent and subject to change.
Please pay attention and follow posted signage.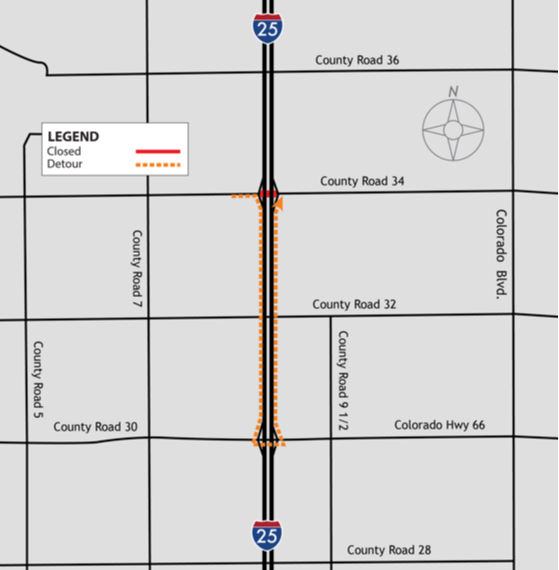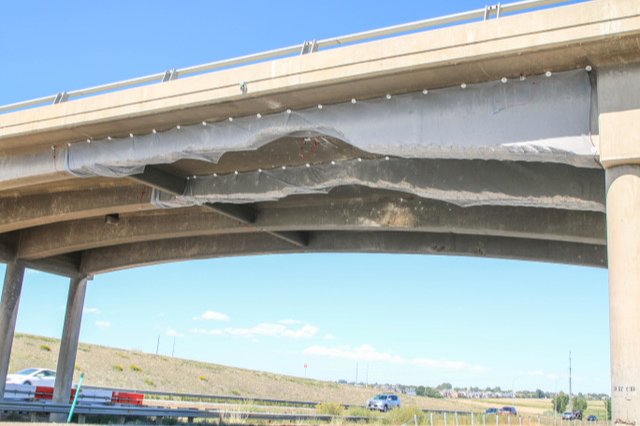 Project Contact Information
Project phone line - (720) 593-1996
Project email – Northi25ExpressLanes@gmail.com
Project web site - www.codot.gov/projects/north-i-25
Sign up for weekly project updates by logging onto the project web site and filling out the right-side form to "Subscribe to Project Updates."
About CDOT
The Colorado Department of Transportation's mission is to provide the best multi-modal transportation system that most effectively and safely moves people, goods and information. CDOT maintains more than 23,000 lane miles of highway, more than 3,400 bridges and 35 mountain passes. Our team of employees works tirelessly to reduce the rate and severity of crashes and improve the safety of all modes of transportation. CDOT leverages partnerships with a range of private and public organizations and operates Bustang, an interregional express bus service. Find more details at codot.gov.
*************************