When you think of middle school band, it might conjure up memories of squeaky instruments poorly playing "Hot Cross Buns," percussionists competing over who got to play the cool drum, and class periods spent trying to get a stuck tennis ball out of the tuba. Like most things from our time, music programs have come a long way. However, Michael Windham at Westlake Middle School in Broomfield is taking that experience to a whole new level. As the primary feeder to the legendary Legacy High School music program, the Westlake program is instilling a love of music in students and building competency that prepares students to be great musicians.
One of the keys to Michael's success is incorporating professional musicians into his program. For the past few years, he's been paying professional musicians, out of his own pocket, to come into the classroom to help students try out instruments and assist them in picking one on which they could grow and thrive. "There is no way I could give 140 11-year-olds adequate one on one time in a week to pick an instrument. Having professional musicians come in and demonstrate and then work with students is how we get our music program off on the right foot."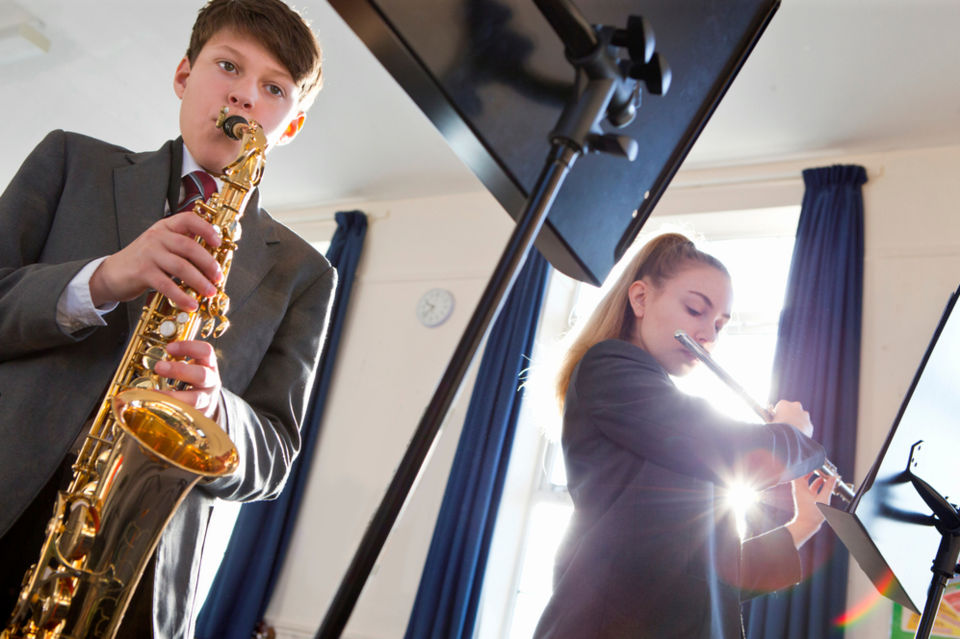 Michael took things one step further when he applied for a grant from the Five Star Education Foundation's YES Fund. This teacher grant program, unique to the Adams 12 Five Star School District, previously awarded Michael a grant that allowed him to bring in professional jazz musicians to perform with the sixth-grade students at their end-of-year concert last spring. "This is the sort of passion we love to support," says Shannon Hancock, Five Star Education Foundation executive director. "Michael wrote a compelling request for support, and our committee immediately said YES to his idea!" The Foundation funded Michael's request for support of musicians again in the fall so it wouldn't come out of his own pocket for the first time in years. "We can't wait to see the end-of-year show that Michael is producing and see how much the students have grown in their learning."
The Five Star Education Foundation seeks to support all students and teachers to see their passion come to life. The YES fund has funded over 30 requests in the school district this year and looks forward to growing programs such as these in the coming year. For a complete list of what this community-driven group is funding, check out the website at www.5starfoundation.org/yesfund.
If you want to see this incredible music program in action, Michael invites you to attend Westlake's Spring Band Concert on Wednesday, May 10th at 7:00pm. If you want to support the Westlake Music Program or the YES fund, you can donate at www.5starfoundation.org.