​In Brief:
Warm through Tuesday morning, a brief small snow storm for Wednesday, then another rapid warm up.
Monday Update:
As has happened a few times now, a big storm has decided to track further to the south by the time it approaches Colorado. The front arrives about 2pm Tuesday with snow showers through the night into Wednesday afternoon (Figure 1 update). It gets briefly cold again (48 hours) then 50's return.
Around Longmont and Broomfield, it looks like a coating to locally 3 inches are possible (Figure 2 update). Fort Collins may receive only a trace to a coating. Denver may see 3-4 inches while areas in southern Colorado get 1 to 2 feet. Sorry this isn't one to create many snow-day closings in northern Colorado.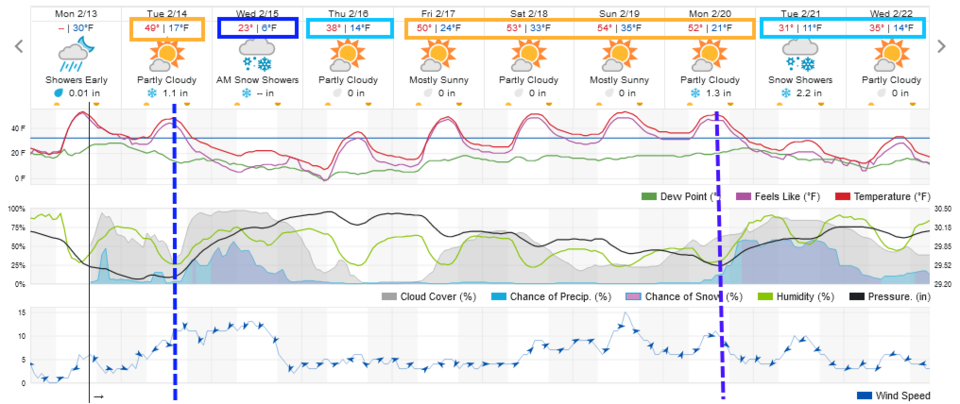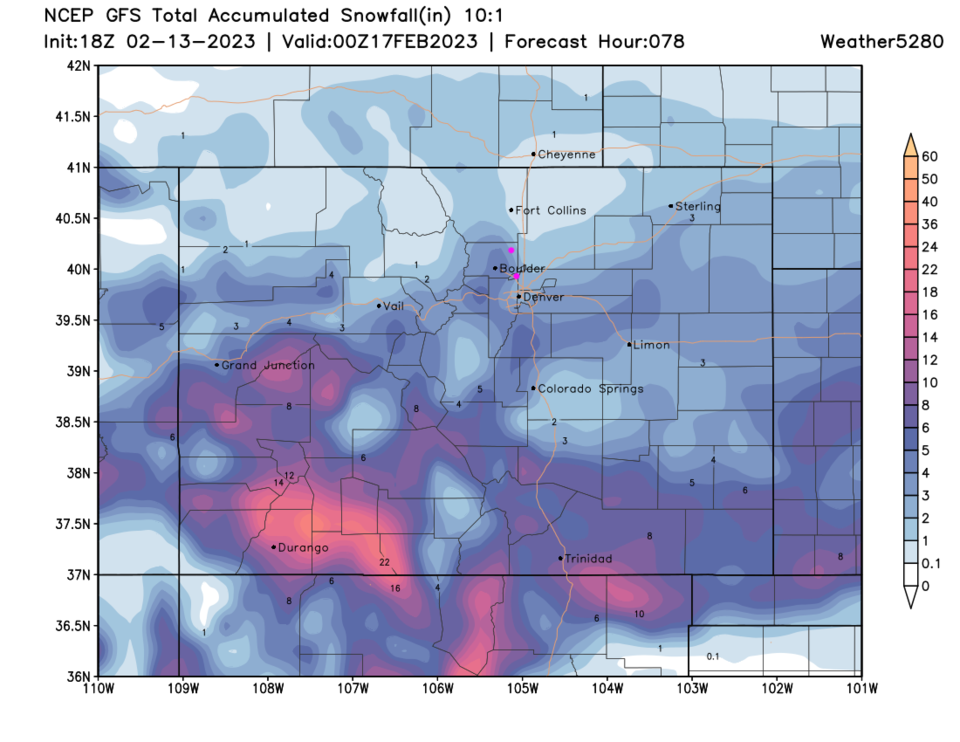 End Monday Update.
​
The Forecast Discussion:
A strong ridge overhead and westerly flow has resulted in very warm temperatures. Some healthy ice removal should happen through Tuesday. Enjoy! Figure 1. (I have a few Christmas decorations buried out there I hope to recover!)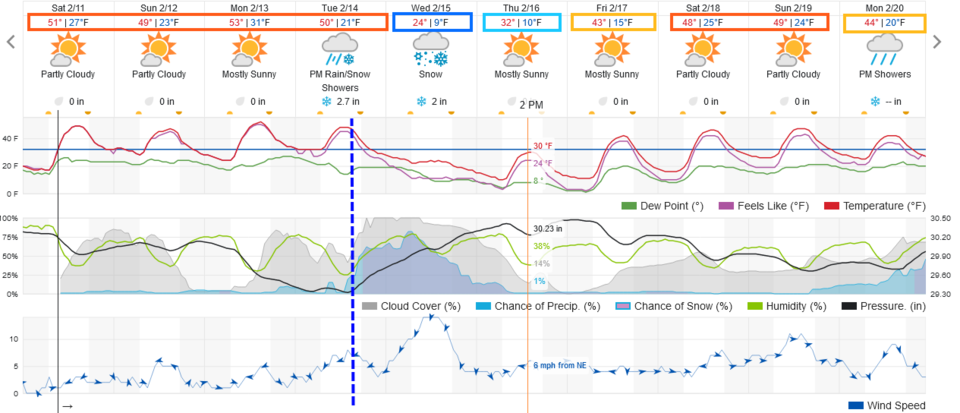 The Longer Range Forecast:
Our next cold front arrives from the Pacific around sunset Tuesday. Temperatures will not be arctic cold, but cold enough for some healthy snow. This is driven by a deep trough with embedded short waves (smaller, quicker moving troughs - red lines in Figure 2).
This is a bigger storm, in area compared to recent upslope storms, that will be dropping snow from northern Mexico up into Wyoming (Figure 3). It won't miss us, but how much snow it drops in any one place is still quite variable from model run to model run.
Currently, the GFS has widespread 8 inch totals from Limon to Denver and Boulder including Broomfield (Figure 4). We shave a few inches off the forecast snow amounts from Meade to Fort Collins.
We warm up quickly again after this storm. We shouldn't see the long-term ice problems we had with the last series of systems.
If you look at the end of the 10 day windows (Figure 1) there is a hint of another big-ish storm. The GFS doubles the snow totals across the region bringing that in.