In Brief:
Summer in the short-term, moisture returns for the weekend.
Forecast Discussion:
As fall begins to appear on the horizon (only about 6 weeks away), we are seeing cold front pushed across the state by passing troughs. One arriving Tuesday will cool us to the upper 80-90F (Figure 1). There is a high located over the state (Figure 3) that is shunting the good moisture further west (Figure 2) and suppressing convection.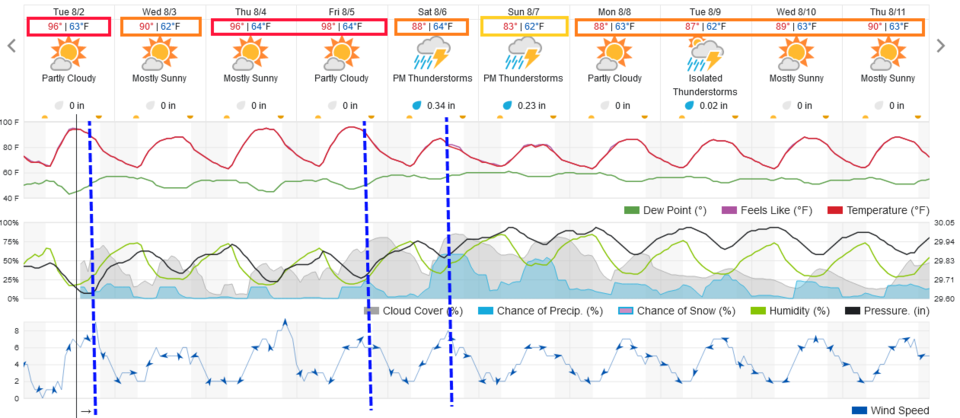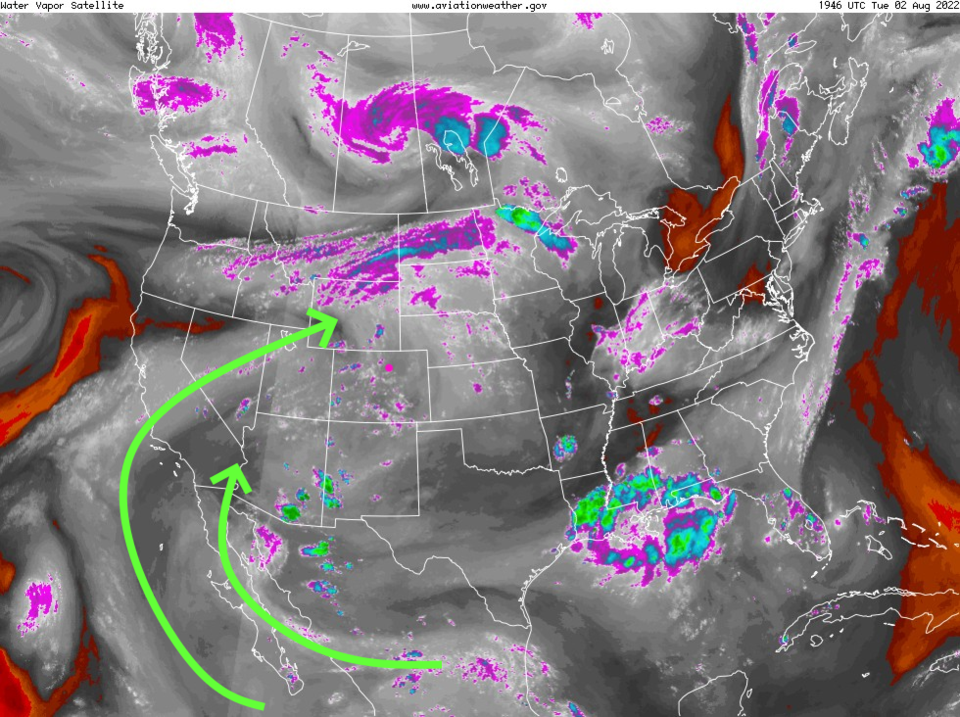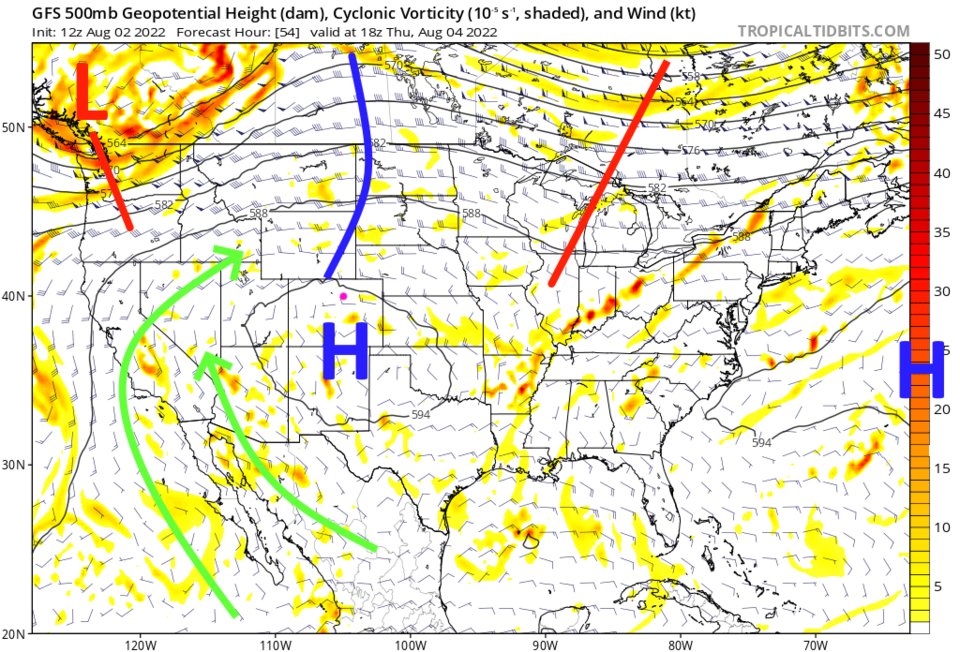 The Longer Range Forecast:
By the end of the week, the high shifts far to the east (Figure 4). With an approaching trough, a couple of cold fronts knocks us down to the lower 80s and rain chances really pick up for the weekend (Figure 1). Rainfall statewide for the next 5 days is still best over the mountains and minimal on the plains unless you get a lucky thunderstorm (Figure 5).