In Brief:
A potentially big storm seems to have vanished for Monday, colder than normal for a while.
Forecast Discussion:
We remain chilly this weekend with very light snow on Saturday (Figure 1).
Leading up to the weekend, many (but not all) models were beginning to show another big hit (6+ inches) of snow for the Front Range Sunday into Monday (Figure 2). This morning, it vanished from the models. Now there is a chance of a coating to an inch or snow around the region (Figure 3). I was so hoping for another snow day.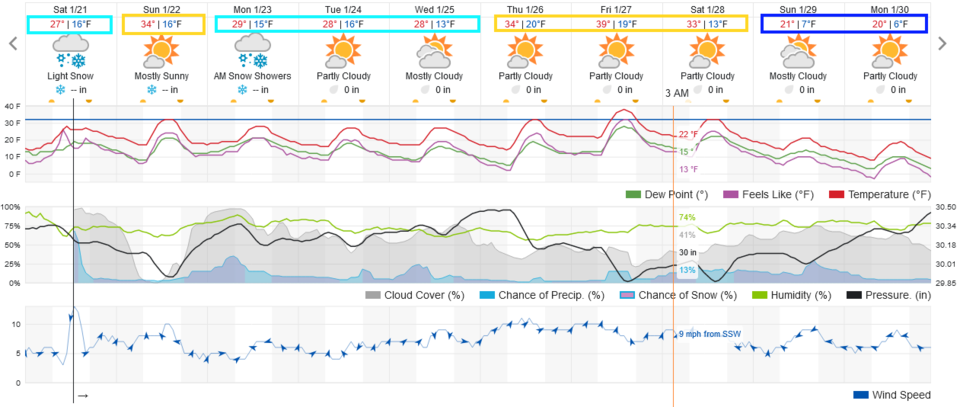 ​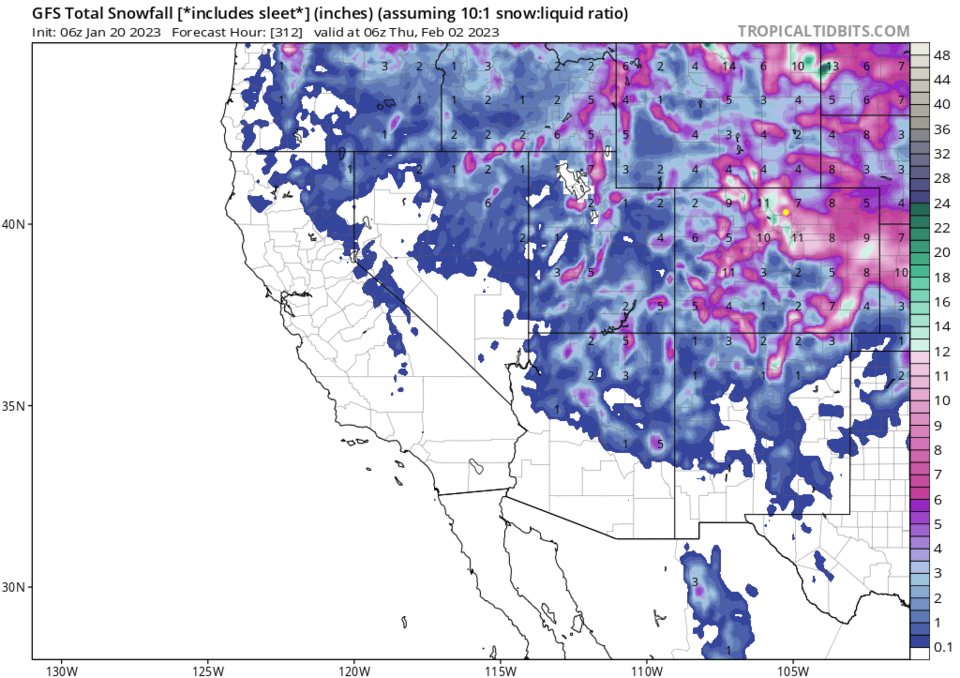 ​​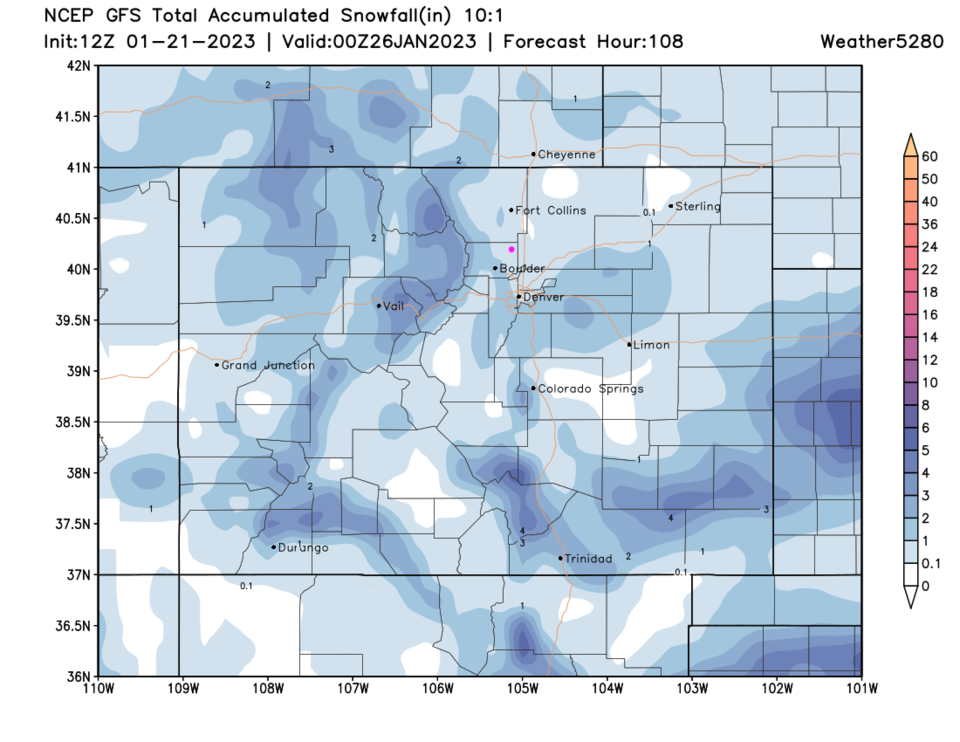 ​
The Longer Range Forecast:
The airflow over the West will be out of the north for much of the week (Figure 4). This north flow will keep the cold air coming. You will see small snow chances now and then as ripples travel down the flow giving us a 2 to 5 inches of snow over the region over the next 10 days (Figure 1 and 5). It will remain chilly to cold throughout. Will another big storm form out of the pattern that just isn't showing up now? It might! Stay tuned.