In Brief:
Dry and very warm weather this week.
The Forecast Discussion:
Other than a few weak cool fronts, the week ahead will see temperatures near record warmth at times. There is a very small chance of showers (and a clap of thunder) Saturday night and on Thursday (Figure 1). Thursday's small cool down and chance of showers comes in ahead of a seemingly impressive trough in the upper atmosphere (Figure 2). Sadly, without available moisture, it doesn't look like much comes of the system.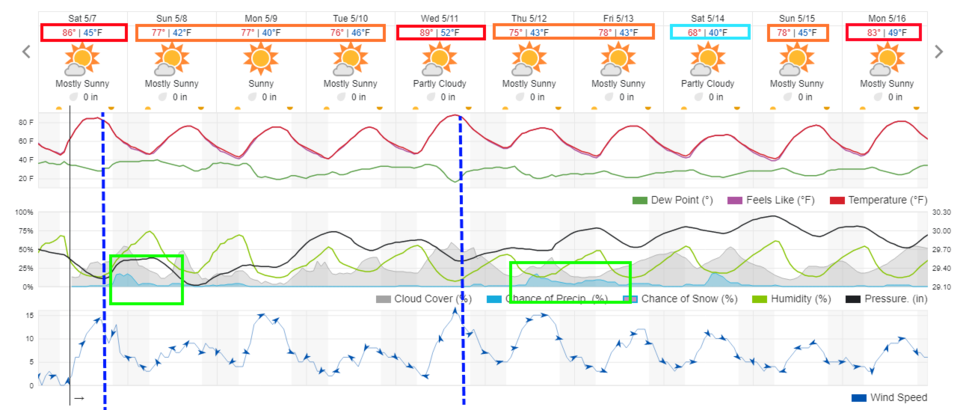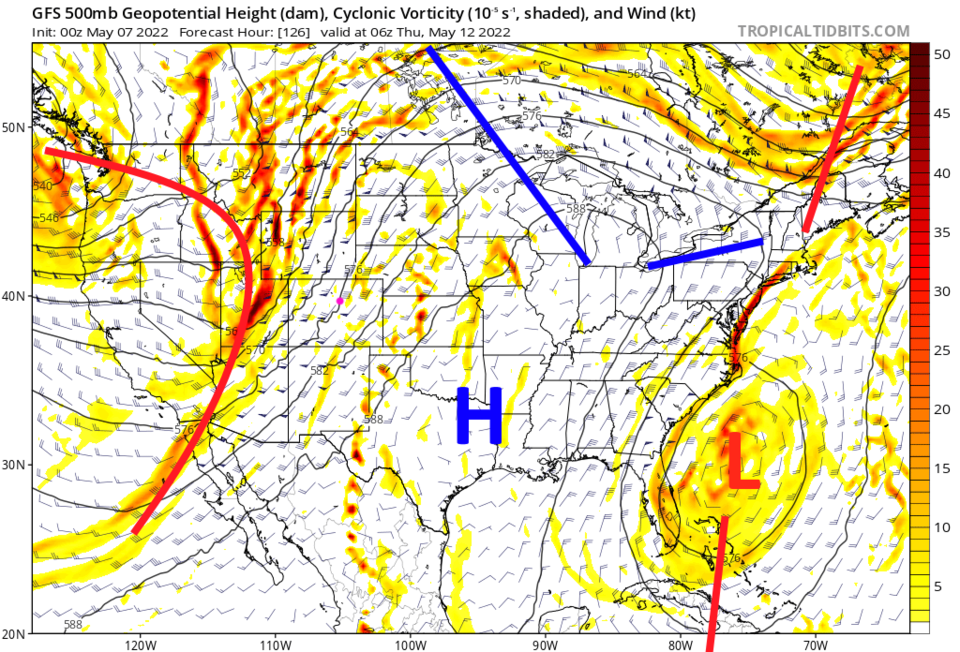 The Longer Range Forecast:
Looking out at the next 10 days, the GFS doesn't paint any moisture along I-25 (Figure 3 and 4). If things do start to get exciting again, I'll post an update here!