In Brief:
Mild temperatures and dry conditions dominate the next week.
The Front Range Forecast:
Amazingly mild weather has settled in. You should see some great melting occur this week (Figure 1). The West Coast storms are back - crashing into California and dropping rain and snows across the western states. They typically give up their final moisture on the western slopes of Colorado - which is what we see happening again Sunday and beyond this week (Figure 2).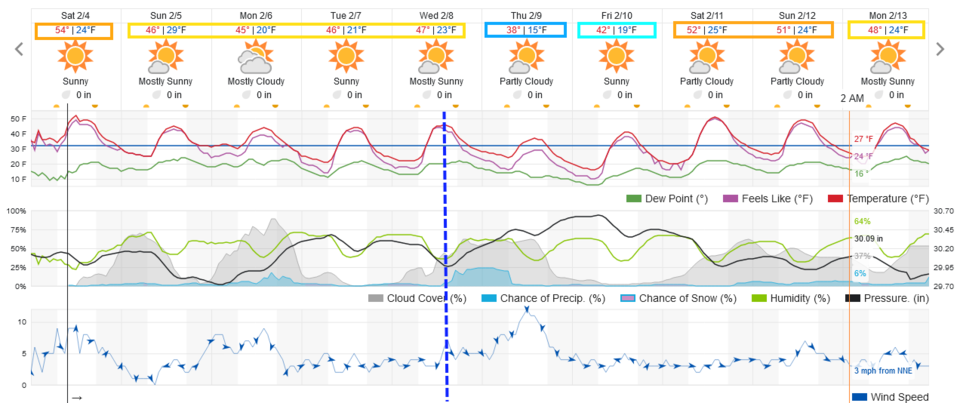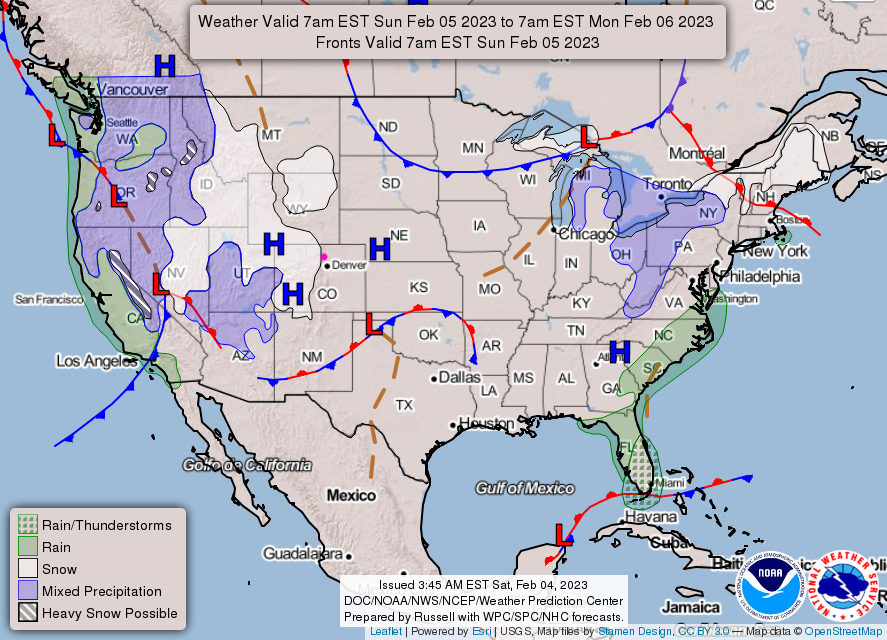 The Longer Range Forecast:
Over the next 5 days, though, mountain snow amounts are fairly light (Figure 3). The mid-week front (Figure 1) might send a coating of snow out across the Plains (Figure 3). This is not a done deal either. I'm betting on more mild than much cold and snow. Enjoy the quiet weather!
​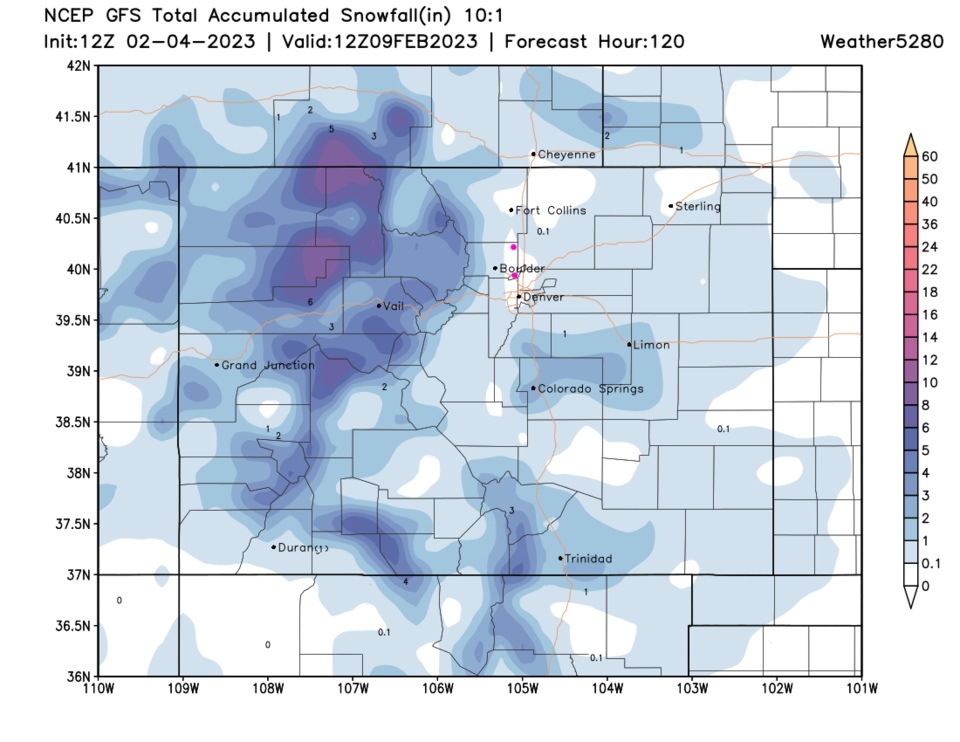 ​