In Brief:
Warmth, mountains, and atmospheric moisture bring wandering afternoon showers.
The Forecast Discussion:
The normal high temperatures over this week rise from the mid-60's to the upper 60's. The highs this week will hover, warmly, in the 70's. There is an increasing supply of moisture over the region allowing daytime heating to kick off a slowly increasing chance of afternoon thunderstorms (red arrows in Figure 1).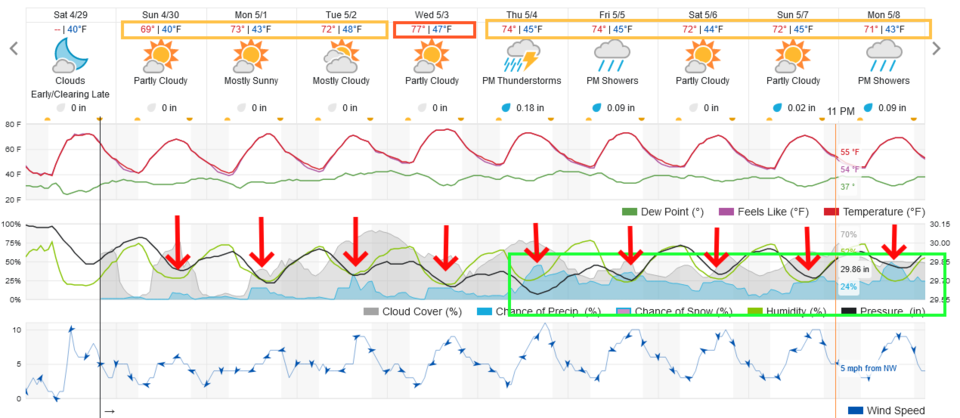 The Longer Range Forecast:
A cutoff low drifts towards Colorado later in the week (the red L in Figure 2). This pushes more moisture into Colorado (green shading in Figure 3). This will allow for more precipitation coverage and thunderstorm formation (Figure 4). We'll have to keep our eyes open for a chance for severe weather later in the week - this is the right season for it.
The GFS gives the Front Range mountains and areas south of Denver some good precipitation this week (Figure 5). The random nature of the storms will make this map look different every day. Just for fun, you can see how little snow we'll get over the next 5 days (Figure 6). Enjoy the Spring!