​​In Brief:
Rainfall totals! Spring weather ahead.
Friday Update:
That was quite a storm! It hit eastern Longmont, sat there for a bit, dropped around 1.5 inches of rain, and coated the ground with a layer of pea sized hail in spots (Figure 2 update). Other communities in Boulder county received around a quarter to a third of an inch. It will be quiet for a couple days as temperatures warm then we get into a pattern where afternoon thunderstorms are a good possibility every day (Figure 3 update). Keep an eye out for severe weather chances again - it is the season.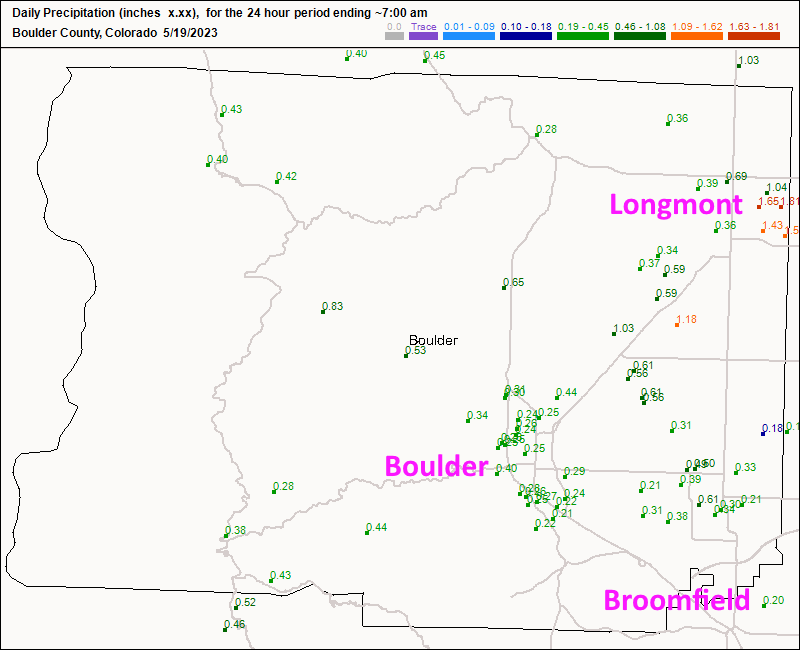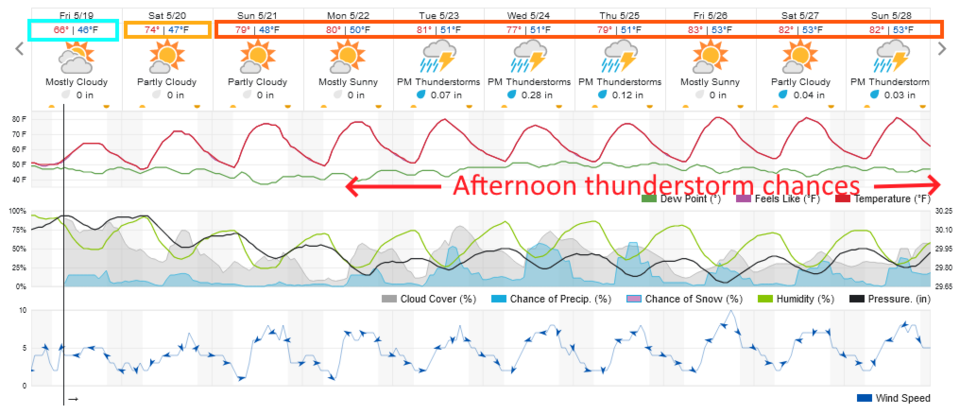 End Friday update.
​
Thursday update:
Today will be the wettest day for a bit, though daily thunderstorm and showers will effect the area. There IS a Marginal risk of severe weather, a 1 on a scale of 1-5. The primary risk will be for damaging hail. This includes the Front Range foothills and all I-25 cities. Watch for those dark skies to the west - storm motion is almost directly west to east, overall, today.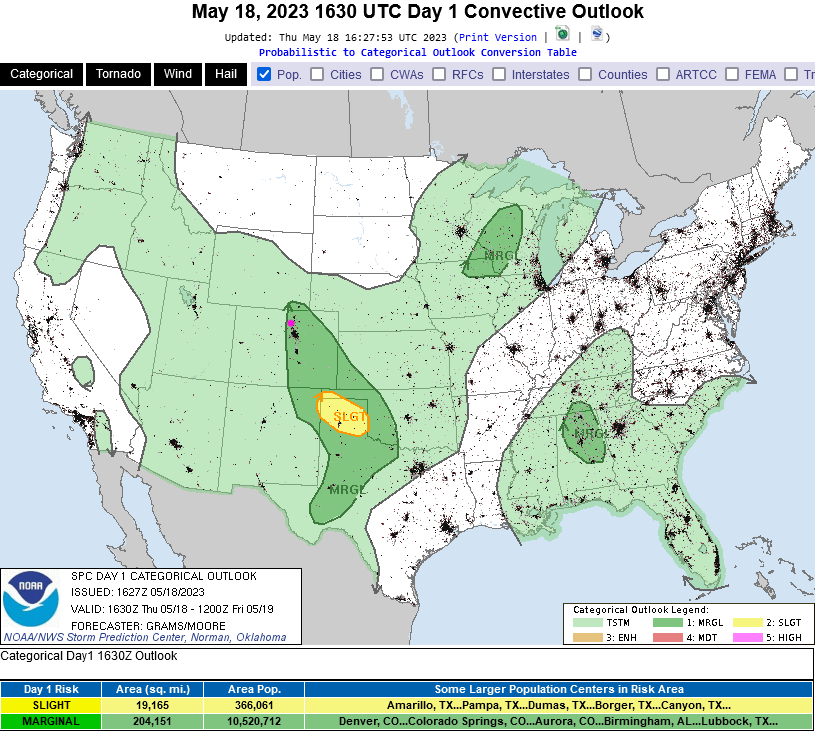 End Thursday update.
​
Forecast Discussion:
We have a brief break Saturday with ridging (high pressure) overhead. Part of the low that gave us our record rains this week broke off and traveled westward (Figure 2) back towards the California coast. A low to the south is heading northward to give us a period of upslope flow and rain centered (Figure 3) on Sunday (Figure 1). This is a weird atmospheric pattern. I think our brief return of drought conditions is solved now.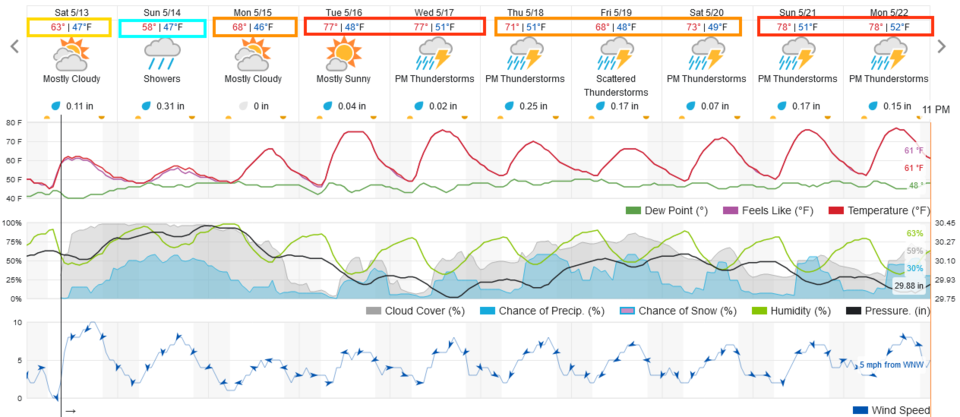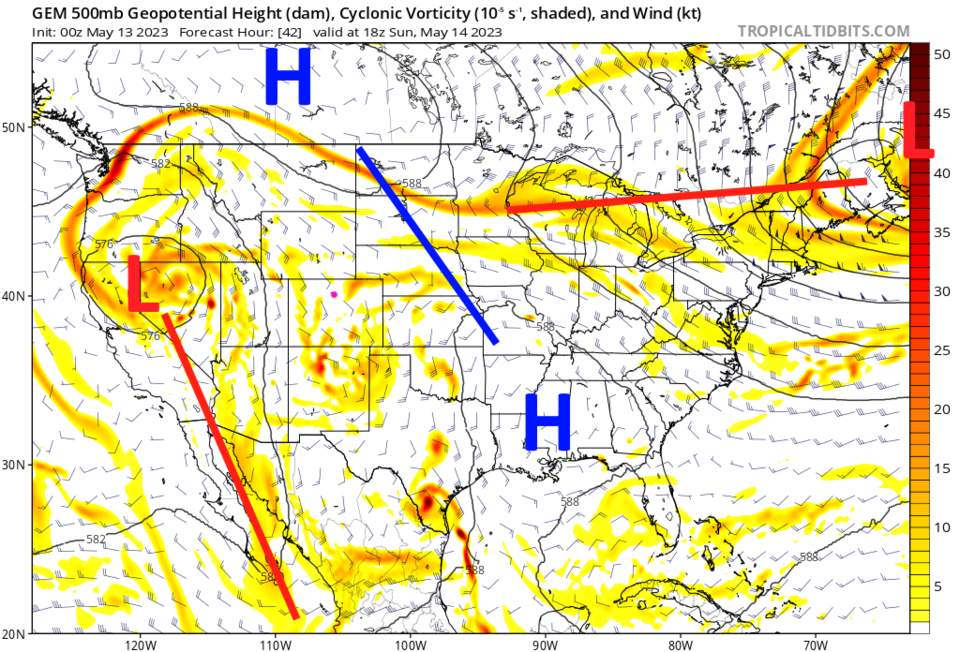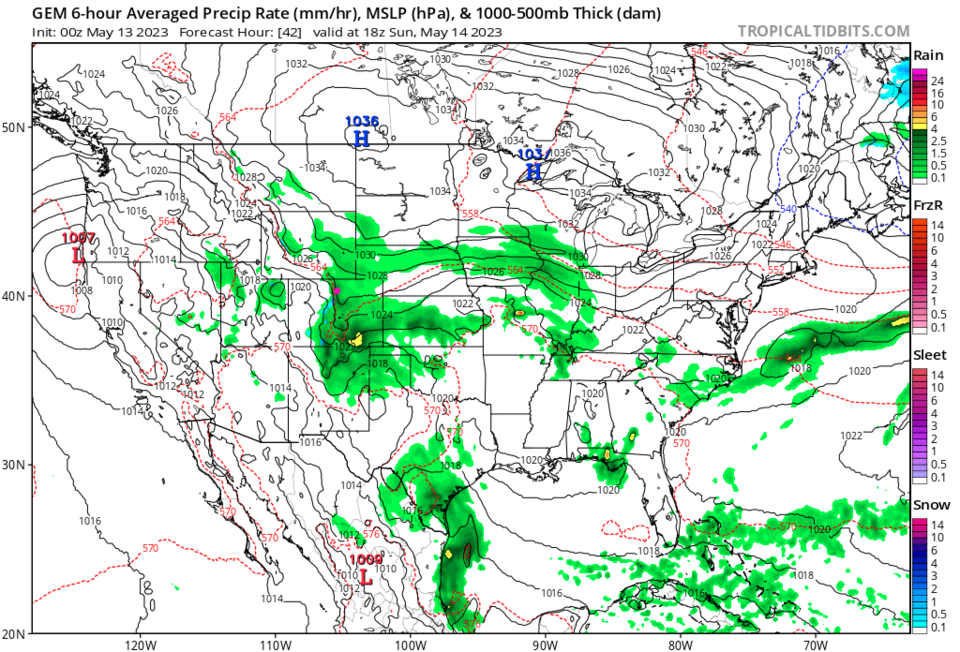 The Longer Range Forecast:
With plenty of atmospheric moisture, daytime heating will kick off thunderstorm chances every afternoon (Figure 1). Over the next 5 days, the front range communities may see a quarter to a half inch of additional precipitation (Figure 4). A very Colorado spring!