​In Brief:
The cold front arrives and rain chances pick up on Wednesday, cool temperatures.
Tuesday Update:
The initial cold front will pass around 5pm Tuesday. There are small rain chances overnight but the more steady rain should begin after noon Wednesday when a secondary cold front push comes through. Rain chances start to drop again around noon Thursday. Total precipitation around a quarter to a half inch should hit around Longmont and Broomfield (Figure 1 update). Highs should remain in the lower 60'sF Wednesday and Thursday.
Enjoy the right-on-time taste of Fall!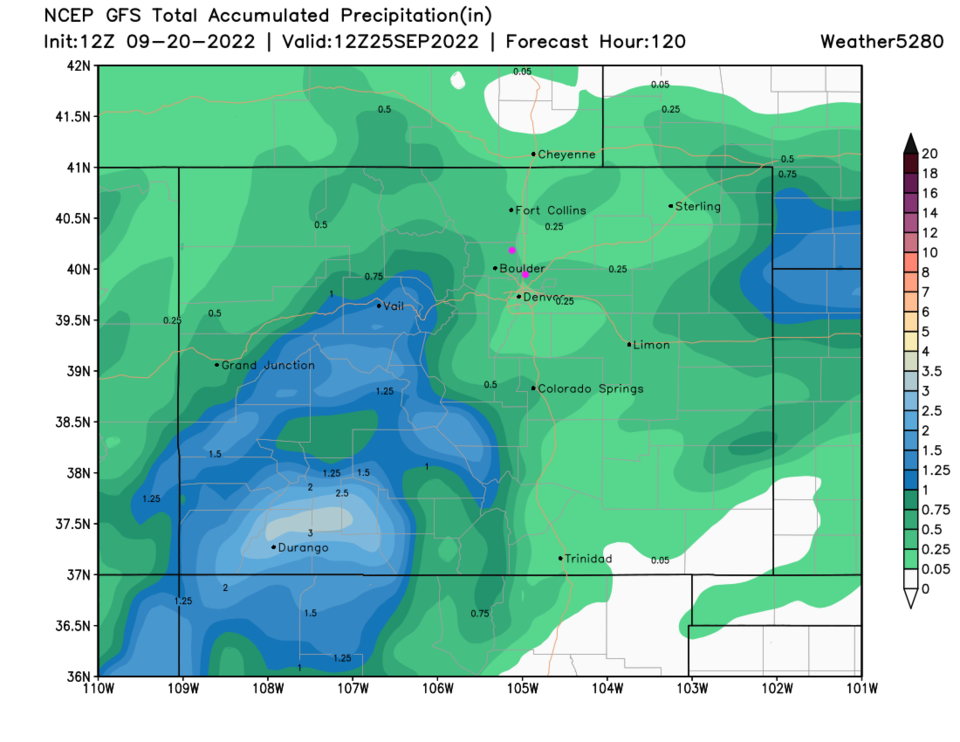 End Tuesday update.
​
Forecast Discussion:
Hold on, the end of summer is in sight. We may still get a couple of additional 90F days this year. A strong front arrives Tuesday evening dropping temperatures about 25F (Figure 1). The heat we have now comes from the giant high pressure dome over the middle of the nation (Figure 2).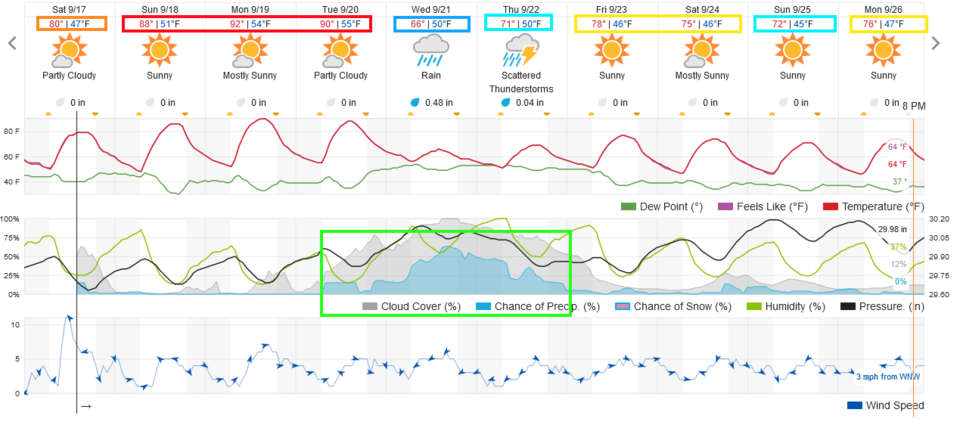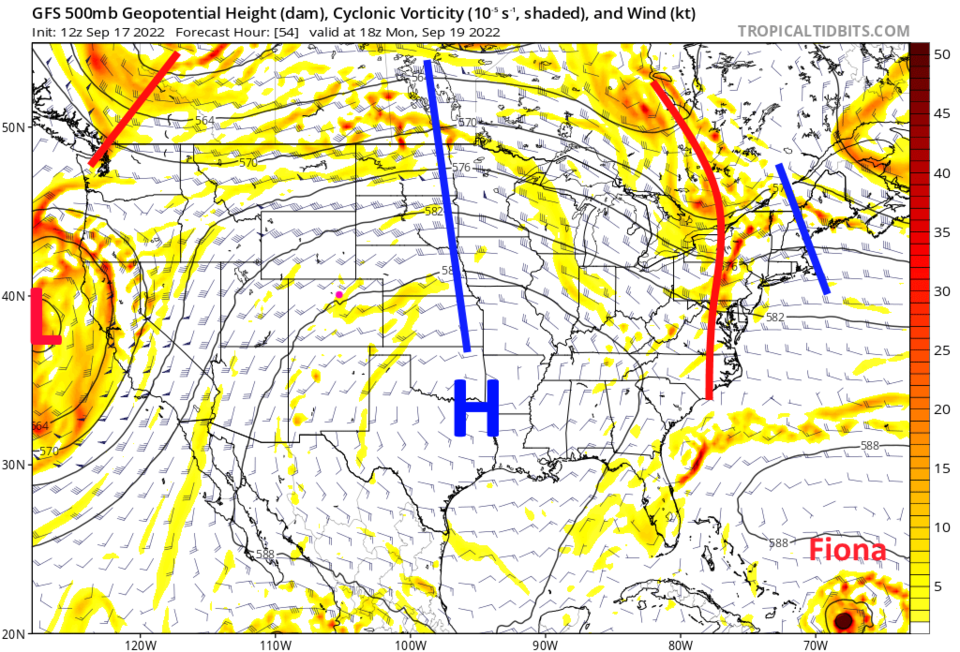 The Longer Range Forecast:
Changes of showers pick up slowly after the front with a mostly wet/drizzly Wednesday with a few storms Thursday (Figure 1). The high doesn't move much (very stubborn) but a trough digs in hard from the northwest (Figure 3). Showers will stretch across Colorado ahead of this trough (Figure 4).
Rainfall over the next 5 (and 10, shown in Figure 5), unfortunately remains heaviest to the west of the Divide.
Fall Arrives!
Fall officially begins (astronomically) September 22, 2022 at 7:04PM. That is within a day of when it begins to "Feel" like Fall as well. Enjoy!
Tropical Update:
Hurricane Fiona, discussed in this week's video forecast at Longmont Public Media, is, happily, predicted to curve away from the U.S. and remain out to sea (Figure 6).