​​In Brief:
Last of the record heat, then shocking cool and some moisture.
Thursday Update:
The pesky high pressure system that has baked the Western U.S. this week slides to the east today, pushed by a strong trough in the upper atmosphere. With the high passing Thursday and down slope flow off the Rockies, further compressing and heating the air, we are going to smash the record high for the day (94F - Figure 3 update). I think we will see 100+ temperatures, even some 105F out on the eastern plains.
A first of two major cold fronts will hit around midnight tonight and cool us to below normal then to a lot below normal by Saturday. We will be about 20F above normal Thursday (Figure 4 update) and about 20-25F below normal on Saturday (Figure 5 update).
There are some rain chances (weak storms in the mountains, drizzle and showers on the plains) Saturday after the second shot of cool air.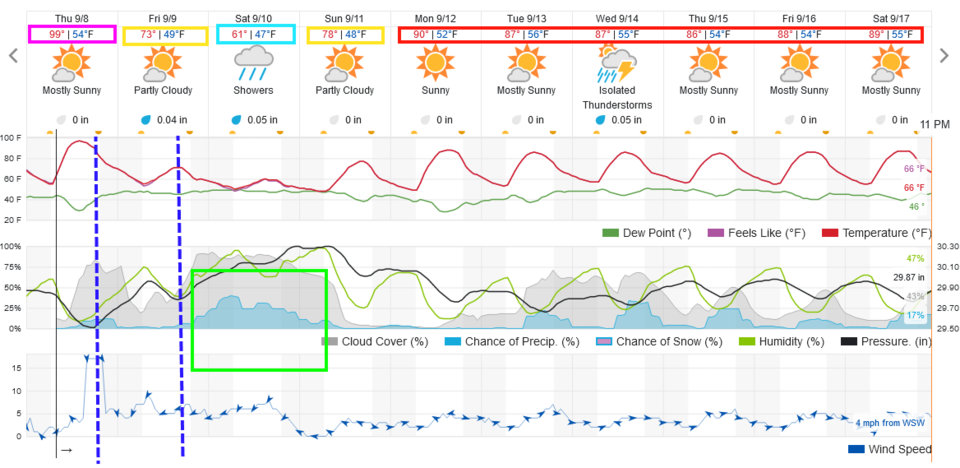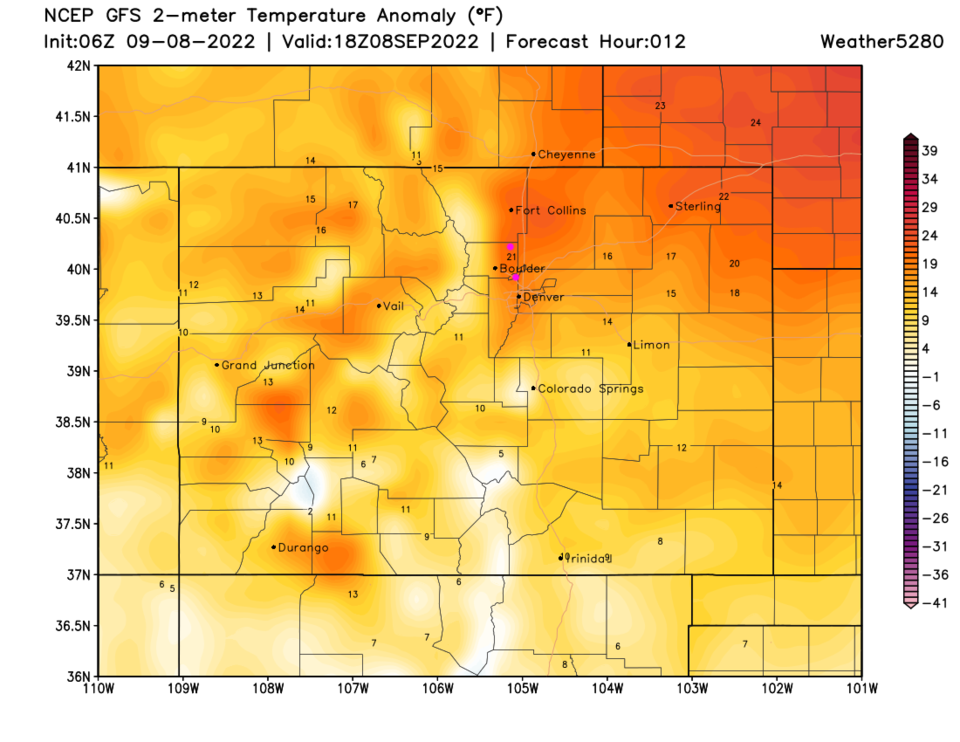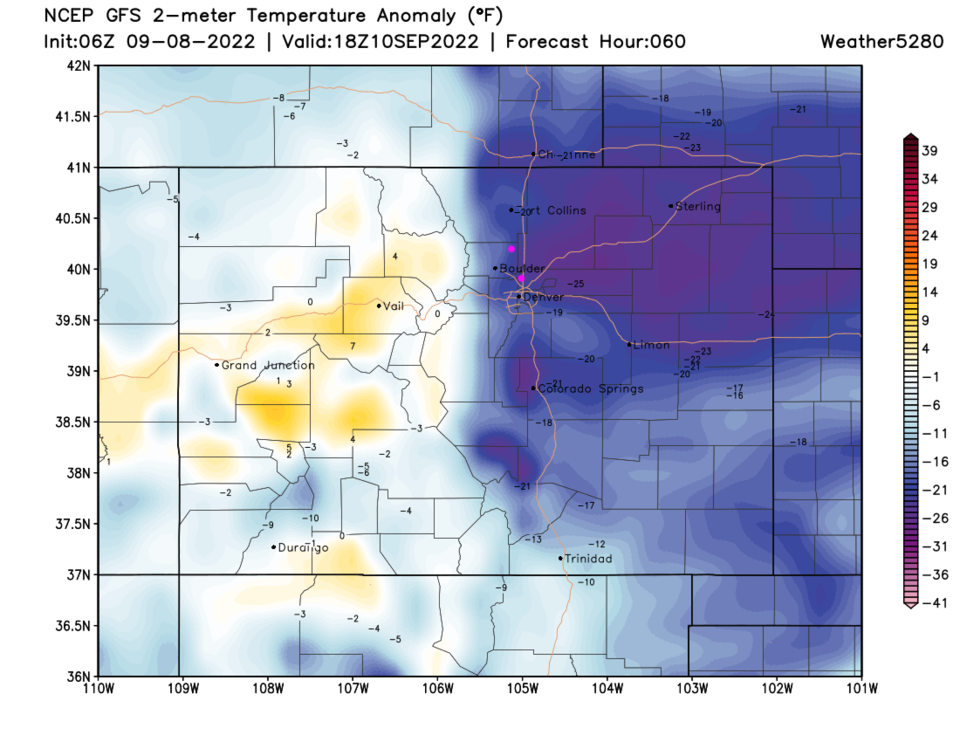 End Thursday Update:
​
Saturday Update:
Things have been quite warm and dry for the last week. The normal high temperatures drop from 83F to 80F over the next week or so. Instead of enjoying that, the ridge is going to build even more directly over the state and we are going to see some record high temperatures. Figure 1 update shows the existing record high temperature for each day in red and a pink box around the days where the record is in danger of being tied or broken. Even if a storm or two form in the mountains, notable rain chances don't return until things cool a bit next weekend. Sorry to bring bad news. Be careful if red flag fire alerts are issued for your area.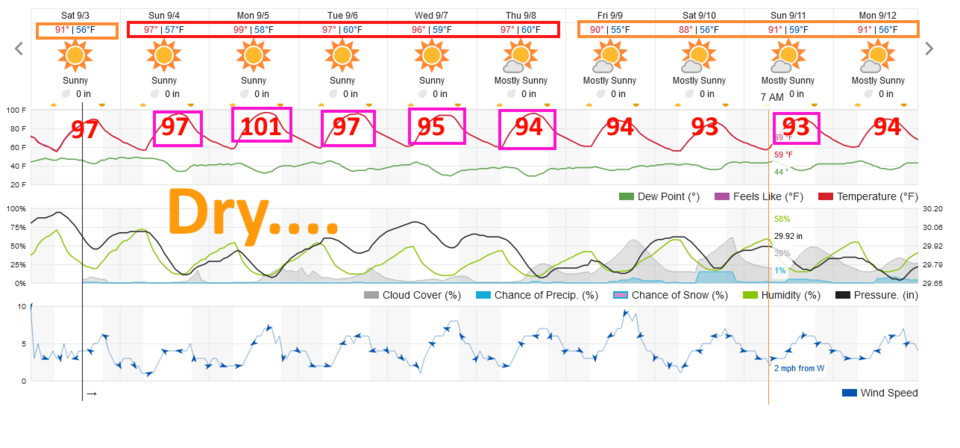 End Saturday Update.
​
The Front Range Forecast:
There just isn't much change coming to the weather for the next 7-10 days. Figure 1 shows temperatures hovering around 90F (a bit above average) while we only see 3-4 days where storms may wander off the mountains to hit Longmont and Broomfield. The NWS forecast map shows fronts are not invading and rain chances are low for Sunday (Figure 2). The water vapor satellite image (Figure 3) shows dry air approaching while the deeper tropical moisture is being shunted off to the east.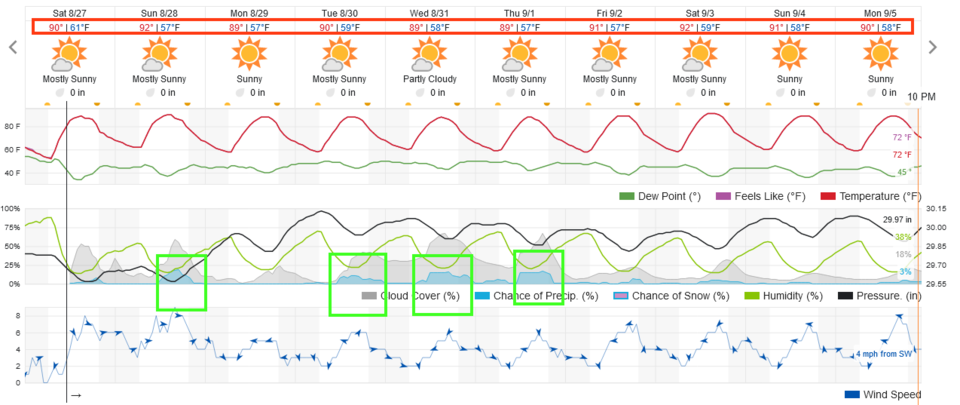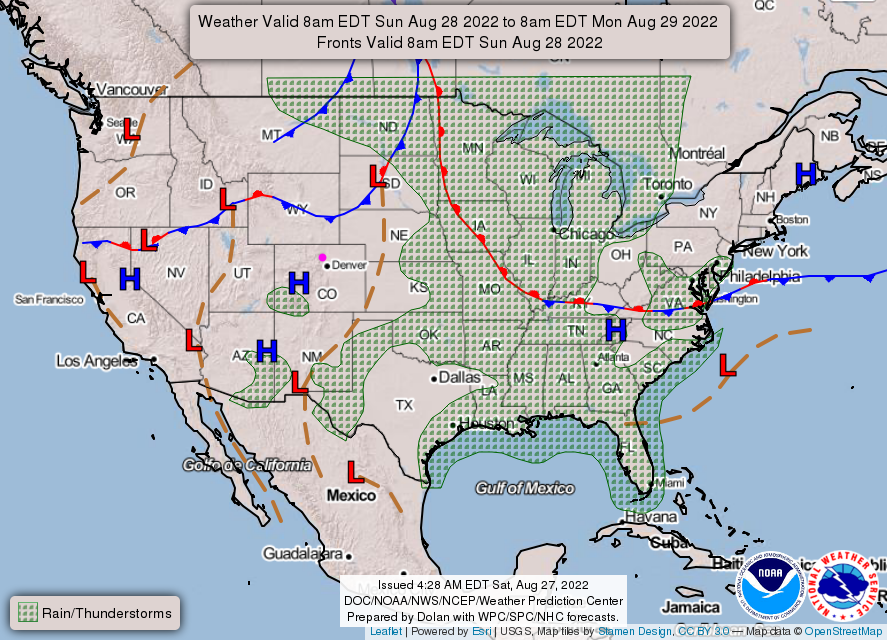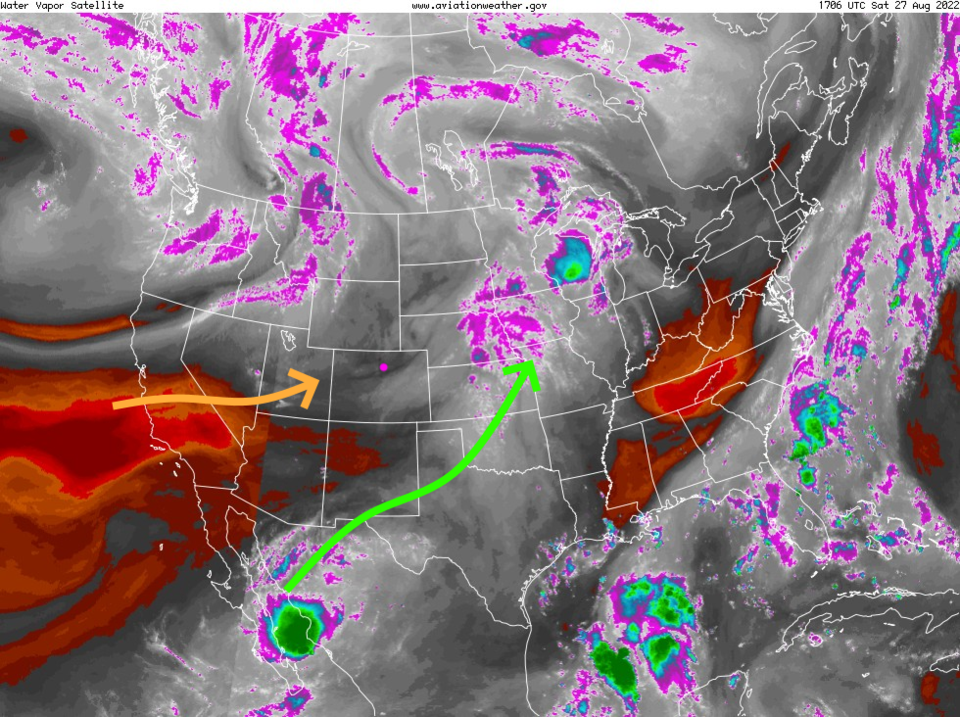 The Longer Range Forecast:
Pretty quiet and warm weather remains throughout the week with light rain totals adding up over the next five days (Figure 4).